A Message of Support and Encouragement to the Versus Arthritis Community.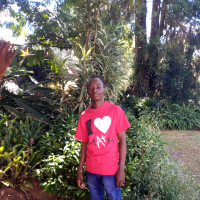 "To the Versus Arthritis community,
In the ever-changing seasons of our lives, we find ourselves united by the unwelcome companion of chronic pain. For those who have recently been diagnosed, know that you are not alone. This community stands as a pillar of support, offering guidance, understanding, and a place to lean on when the winds of uncertainty blow.
To those enduring painful flare-ups, I extend my heartfelt sympathy and understanding. In these challenging moments, may you find strength in the knowledge that brighter days will come. You are resilient, and the support of this community is a source of comfort.
For those facing surgery, it's a significant step on your journey toward relief and better days. Know that we are with you in spirit, offering our best wishes for a successful procedure and a smooth recovery.
Together, we are a testament to the human spirit's resilience. In the face of adversity, we find unity, compassion, and the enduring hope that tomorrow holds the promise of less pain and more peace. Thank you, Versus Arthritis, for being a haven of support for all of us as we navigate this path together."
Comments
Categories
2.3K

Welcome

40.4K

Our Community

333

Chat and News