Rheumatology and Orthopaedics - never the twain shall meet or speak to each other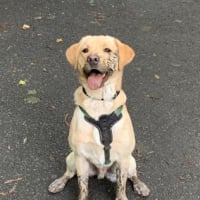 Last year when an issue with my fingers led me to contact my rheumatology clinic I first became aware of the term 'mechanical issue' and was told to get a referral to orthopaedics. I had to do this through my GP. So time is wasted whilst the GP waits for the letter from rheumatology before making the referral. This year I've had a problem with my right ankle which the rheumatology physio said was due to my left knee which was a 'mechanical issue' and to contact my GP for a referral to orthopaedics. Orthopaedics has a 42 week wait time for first appointment here so adding in the delay between rheumatology physio wait for appointment, GP referral and 42 week wait time it's well over 9 months since my problem started and still no sign of an appointment. I do not understand why there is no direct contact between rheumatology and orthopaedics - after all it's my PsA that's caused the deterioration of my knee joint.
Is this the same everywhere? Surely when a rheumatologist determines that inflammatory arthritis has resulted in joint deterioration - a 'mechanical issue' - there should be direct contact between them and orthopaedics. If, for no other reason, it would hopefully ensure there is no misunderstanding and the patient wouldn't have to start from scratch.
Comments
Categories
2.3K

Welcome

40.4K

Our Community

333

Chat and News