I would like to be the new face of Immodium.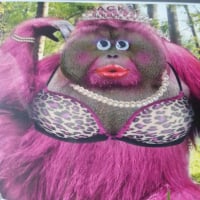 Well, actually, I wouldn't but I suspect my phyzog might be more representative which is why I don't stand a chance.
(Adopt strong Geordie accent for reading the next sentence.)
'It's day five in the Big Bathroom House and DD is not feeling the strain, in fact no strain has been involved for some days now.'
Both of us succumbed over the past weekend to a vile stomach bug which is going around our town. He is coping relatively well (he is still going to work) whereas yours truly is amazed she still weighs as much as she does despite losing around 6lbs ( I feel at least three stones lighter). Despite giving up all food groups known to man (and some women) my arthritises (is there a plural?) are still giving me gip because they always sense an opportunity to remind me they are there. As if I didn't know it. :roll:
I did the right thing today and rang my GPs, knowing full-well they couldn't help: one of the docs rang back and confirmed that there is a bug going around (well DUH), nothing can be done (well
DUH
) and I shouldn't meth tomorrow (you get my drift). I've left a message on my rheumatology (or should that be rhumatology?
) Helpline to the same effect and know perfectly well I won't hear from them because this is hardly a crisis. And it isn't but . . . .
FCOL*. Enough already, yes?
I sit here, drooping and wilting over my keyboard, sweaty and whey-faced despite the immodium. I am trying to cook a meal I don't want to eat but am definitely not up to strutting around in my high heels and short frock whilst some lackey empties a water-laden shop awning as I swan past, all better and sans cork thanks to a dose of immodium. DD
* FCOL = for crying out loud.
Have you got the despatches? No, I always walk like this. Eddie Braben
Comments