Simponi, methotrexate sore throat and fatigue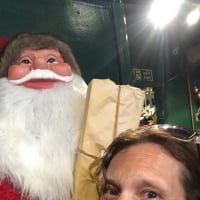 Merry Christmas all
Quick question x
I have taken my 3rd monthly simsoni biologic injection took at the start of dc. Consultant now prescribed methotrexate too. Only small amount 4 x 2.5 mg per week. Then folic acid.
Now I am feeling the benefits from the meds( biologic I think) less pain, maybe sleeping easier etc. Swelling reduced.
Have dizzy spells from biologic but nothing major.
However since mtx I feel pants!! I have a major sore throat and it's v dry. Feel like someone is pressing on my chest, the mornings are worst andif I dare to have a cat nap my throatis awful. I am not sleeping brilliantly. Average 4-5 hours. I work in a primary school so know that the past month or so has been hectic plus it's the season esp with 2 children and hubby at home. However it's the school holidays now but I have no energy to do anything! And I'm running out of days fast!
My question is is this normal?
I'm awaiting the helpline to contact me tomorrow to discuss this with me. x:oops:
Comments
Categories
745

Welcome

39.2K

Our Community

495

Chat and News