Slow, slow..... where's the quick, quick gone?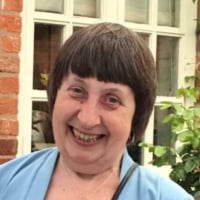 Why, oh why am I so slow? :?
I used to dash around like nobodies business, set or clear a table in minutes, tidy a room in the blink of an eye, have the vacuum back in the cupboard before I'd finished thinking about hoovering and could blitz a room in half an hour.
This morning it took me an hour just to clear the draining board, fill the washer and tidy the kitchen and believe you me it wasn't really a mess. :x
I understand I walk more slowly when I hurt but even on good days I'm so slow at everything and it drives me demented. :x :x
Oh to be able to rush around like I used to and never seeming to get tired - I get so frustrated with myself. :roll:
Are you a tortoise too wishing you were a hare?
Luv Legs
Comments
Categories
918

Welcome

39.4K

Our Community

499

Chat and News