The hen's egg mystery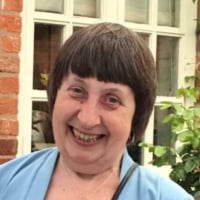 At the weekend I was preparing a patio pot for putting some bedding plants into. As I took out last year's soil I found a brown hen's egg buried. :shock: :shock: :shock:

Hubby is not the sort of guy to play practical jokes and our sons have long since left home. We are totally private at the back so no one could have put it there.
We broke the egg to find out how fresh it was and it would have been edible.
(I wasn't trying to grow an egg plant either before anyone comes up with that suggestion.
)
Any suggestions on where it could have come from or has this happened to anyone else? :???:

Hoping someone will solve this mystery for me.
Comments
Categories
158

Welcome

38.6K

Our Community

475

Chat and News