Fears and Phobias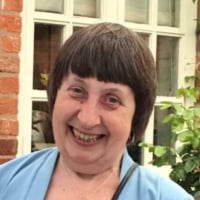 I was washing out a tin can the other day and realised that I am really afraid of the sharp lids that come off an opened can. I have handled them very gingerly for years, always afraid of cutting myself …….and sometimes succeeding :roll: but I'm getting so that I avert my gaze from them as I can't bear the sight almost.
I reckon I'm getting worse so I do make myself handle them but even typing this now, the thought is making me clench my stomach in. I think my fear could become a phobia if I didn't touch them at all so I have to control it before it gets out of hand.
I'm fine with knives because they have a handle on.
What is your fear because everyone is afraid of something?
Luv,
Comments
Categories
746

Welcome

39.2K

Our Community

495

Chat and News