Big Garden Bird Watch this Weekend 26th/27th January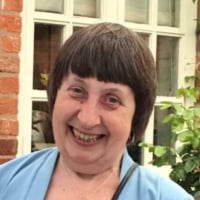 I'm reminding everyone (as I do every year) that if you can spare an hour of your time this weekend why don't you join the Big Garden Bird Watch?
All you have to do is sit for an hour where you can see your garden, or go to the local park and just count the maximum number of bird species that land there over the course of an hour (in trees counts as well as on bird tables and, of course, on the ground). For example, if three sparrows land at the same time in the hour the answer is three. If one sparrow lands, flies away, then two sparrows then the maximum number would be two …..see what I mean?
If you go onto the RSPB website, link below, you can download a form that helps you to identify and carry out the survey. Then you just submit your results on line.
http://www.rspb.org.uk/birdwatch/?gclid
It's great to do with children and grandchildren or just on your own.
Hope you get a chance to join in.
Luv,
Comments
Categories
1.5K

Welcome

39.8K

Our Community

313

Chat and News