I have a date for the funeral.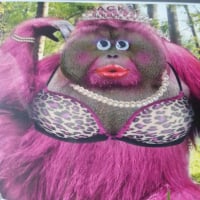 Me, 'im indoors and the rest of my immediate family will say farewell to my odd old stick of a cousin at 1pm on August 14th.

His death is still reducing me to helpless tears of bewilderment, grief and sorrow. I did not cry like this when my belovéd Pa died (because I knew he was dying, it was just a matter of when) and the same for Ma, because I knew when she was admitted to hospital on 02 April she wouldn't be leaving on her own two feet. But Chris? I know the how - a massive coronary and the thinking is he knew nothing - and I know that the only answer to why is 'Why not?' (as is always the case) but somehow his un-necessary death is channelling my contained grief of my parents' death.

I know this isn't quite the right forum for this post so Mods, please feel free to move me to wherever you think is best. And that includes pressing the delete button.

Je suis une rather glum DD.
Comments
Categories
477

Welcome

38.9K

Our Community

487

Chat and News