Pompous twerp.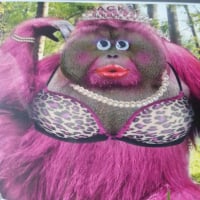 And yes, I am talking about my belovéd (or rather my currently not-so belovéd) husband.
We have a Keep Calm and Carry On chalkboard in the kitchen which we use to note items to go on the next week's shopping list. It's cleaned every Sunday evening. Come Saturday night I was on the receiving end of a polite-but-slightly-impatient lecture about making sure I wrote down the things I had finished as a reminder for me to buy more. I do and I had. He couldn't locate the replacement herbs I had bought and that was somehow my fault. :? Board duly cleaned and then he cooked.
Tonight I go to start a pasta sauce and discover that there are no chopped tomatoes. And the board is blank. I reckon it's a classic case of 'Don't do as I do etc etc etc . . . '
He is under some strain (as am I) but I won't make an issue of it, hence my moan on here. A lovely neighbour came to my rescue, his sauce is under way but he will not be getting meatballs. Stuff hurts too much and I can't be bothered tonight to deal with three pans on the hob. Life is too short, mine especially.
Today is my late mum's 90th birthday. I chatted to her younger sister earlier today, we have both been thinking of her and had good session of reminiscences, laughs and catching-up. That is the important stuff, yes? DD
Comments
Categories
666

Welcome

39.6K

Our Community

299

Chat and News