I can see the carpet in the ground floor front room.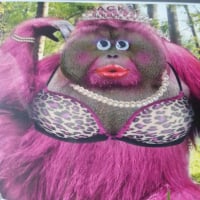 Believe me, it's been hidden for months. :oops: When things went haywire in April it became the general dumping ground for all sorts of things, stuff from his Ma's house, stuff from my Ma's, my rubbish - sorry, treasured possessions - various bits of clothing, stuff that I kept forgetting to iron because it was in the front room yadda yadda yadda. Back in June I created a path to the printer but latterly that was getting filled in.
No longer. Mr DD threatened to start and that was the spur I needed. I have shunted, heaved, shoved, stuffed, carried, dropped, recycled, loaded Daisy and am now collypopsed on the sofa. I can, however, see vast swathes of old brown carpet. I will vacuum it tomorrow, after further throwing out etc. Does anyone want my collection of Winnie-the-Poohs? I've been given them over the years by pupils but now they can go. Arthritis Research will receive a bin bag of soft toys.
Crikey, I feel tired.
DD
Comments
Categories
666

Welcome

39.6K

Our Community

299

Chat and News