Crikey, what a day.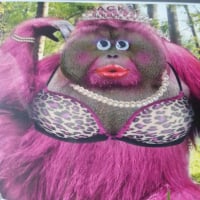 Our house is not officially on the market but we have had a couple of viewings (a married couple and a bloke from London) thanks to the recommendation of the agents who are dealing with our purchase of No. 10. The married ones rang the agents this morning - could they come round this afternoon at 2pm, for another viewing, together with their young son? We said yes.
They duly turned up and spent and spent more than an hour in the house - we left them to get on with it having furnished them with tea, coffee and biscuits. Young son 'chose' his new bedroom ( he was intrigued with the idea of two lots of upstairs) before showing us the wondrous things his toy rescue helicopter (and currently his favourite thing) could do; then followed a short science lesson about the role of oxygen in feeding fires (he found my candle snuffer and wanted to know how it worked). Of course Ma and Pa have the final say (well, more Ma than Pa methinks) but their lad may swing the vote.
We told them that the house will be on the market within the next fortnight. We'll see, yes? Apparently it 'feels like home' so I reckon that augers well.
Crikey. DD
Comments
Categories
942

Welcome

39.4K

Our Community

294

Chat and News