I am Finding The Winter Olympics . . . .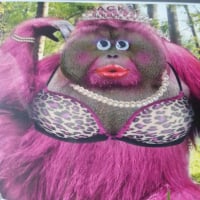 . . . . thoroughly underwhelming. The asinine commentary by some of the BBC bods is astonishing in its puerility; whooping, shrieking and gales of fake laughter do not a commentary make. I usually enjoy these games but it seems to be increasingly childish in its constituent parts. Ski Sunday used to be essential viewing but now? This is that writ large. There have been some remarkable performances, especially in the ice rink, we have a gold (Go Lizzy! Oh, you did
) and the ice hockey is as fast and exciting as ever but somehow it is missing a crucial element, I'm not sure what but for me something is lacking.
Any thoughts? DD
Have you got the despatches? No, I always walk like this. Eddie Braben
Comments
Categories
1.9K

Welcome

40.1K

Our Community

327

Chat and News