A new low for HaH.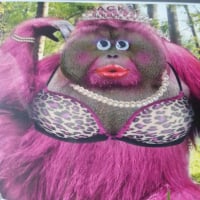 So, today was the day for my re-arranged delivery (requested by me and dealt with by them) of humira, perhaps with the added bonus of a new sharps bin.
By 4pm there had been nothing, so I rang them for an estimated time of delivery to discover the following:
1. At my postcode they had a registered male patient.
2. Once that was sorted my 'helper' discovered that yes, a delivery was scheduled on their system but nobody had forwarded the details to the manifests of the two vans that cover my area.
3. We are now rescheduled for Tuesday and I was very grumpily informed that a sharps was included.
I don't blame her for being grumpy because I reckon she had spent her entire working day dealing with similar enquiries but, what concerned me more, was the utter lack of privacy (I could hear other operatives discussing patients, their addresses and medical conditions as clear as a bell) plus she kept 'losing' me. I was friendly and amenable, she couldn't care less (and again I don't blame her). She sounded echoey (as though working in a bathroom) and there was a distinct echo on my line because I could hear myself a nano-second after anything I said (mind you, my dulcet tones are remarkably pleasant so no hardship there.
)
The whole thing has made me wonder if they have bitten off far more than they can chew, hence the temporary 'lash-up' of the service - I say temporary, I hope it is not permanent. Other geographical areas appear to be OK but mine? I spent an amusing fifteen minutes or so (whilst on hold to speak to a grumpy woman) reading up on their personnel and their 'philosophy'. The head-honchos will soon receive my philosophy (as will my rheumatology department).
Alcura on the other hand - OK, it's early days, but I was given a five hour time-slot for the meth delivery (as opposed to the nine hour favoured by HaH) and today received notification about the collection and delivery of a new sharps. Apparently they are allied to Boots - maybe that gives them an edge. DD
Have you got the despatches? No, I always walk like this. Eddie Braben
Comments
Categories
2.3K

Welcome

40.4K

Our Community

333

Chat and News