Hindsight.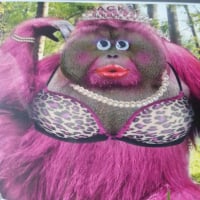 Isn't it wonderful? :? This time last week I omitted the meth and humira (on the advice of my hospital) because they didn't know whether my breathing troubles were asthma or an infection. I felt they were the former and not the latter but when immuno-suppressed times thrice one cannot afford to be too casual or believe one's symptoms as being true.
After a miserable week I methed and the difference is marked; my immune system has been put in its place, to my way of thinking it's akin to the descent of the Monty Python foot.
Why didn't I do this last week? Because I could not believe my body - the ultimate betrayal, methinks.
I am peeved. DD
Have you got the despatches? No, I always walk like this. Eddie Braben
Comments