Angry.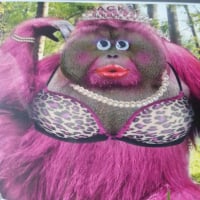 I was watching 5News earlier and they had a report on the fact that apparently '80 is the new 40'.
Well, whoopy-flaming-doo, isn't that just darned wonderful?
All the elderly shown in the film clip were far more mobile than me (they were
dancing
FCOL) and saying that life was good. :? One old dear admitted that her legs were hurting but, as she appeared to be unsupported by aids and throwing some slow-ish shapes , I couldn't understand her definition of 'hurt'. Then a five-point checklist of ageing was put on the screen: it included making a noise when one stands up from a seat (check but try not to), forgetting things (check) and not knowing the current No. 1 (I need to know because . . . . ? ) I can't remember the other two. :oops:
Those who sail in The Good Genes Boat don't have a flaming clue which must be a nice life because you don't know you're living it, you take it for granted. I usually rise above this kind of provocation but tonight? Why throw it in my face? It must be because I overdid things yesterday. And the injustice rankles . . . . .
Comments