An update on Stickywicket.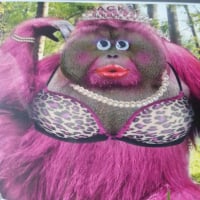 She is batting on a very sticky wicket indeed.
After a rough night and some sickness this morning she went to the doctors and has some horse-sized anti-bios to take. I suspect that things will get rougher before they improve, yes? 'Tis the nature with anti-bios.
Rest up Sticky, stay in bed for as long as you can and I hope you soon start to feel better. ((( ))) DD
Have you got the despatches? No, I always walk like this. Eddie Braben
Comments