Rheumatology rang.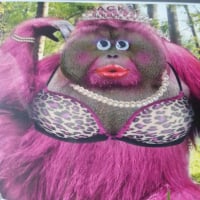 I have been a frequent flyer in that department for a fair few years now but - oddly for me - began to fret a little about keeping in contact when they altered the delivery of methotrexate (which is now handled by Alcura). Prior to this I would get my bloods done, rock up to get them noted in my little book, collect another month of stabbings, catch up with the news and share some laughs then toddle back home. No longer.
Nurse Sandra rang me yesterday because she had noted that, when raising my script for humira with HaH, I hadn't been seen in clinic for some time. I had to agree; my last appointment was in October 2013 with my consultant, then I was told they would contact me with a new appointment in the January with a nurse (that is the usual pattern, see the consultant once every six months and in between see a nurse). I didn't notice in January that they hadn't because my broken upper left humerus was occupying me somewhat.
Anyhoo, she announced that she had a cancellation on June 02 for 12.30 so would I attend? I said yes because there are matters I wish to raise with them although they are not entirely PsA related. I also have to return to rheumatology on 05 June for a DEXA scan (I'm being recalled after my January tumble) and then today I received a letter (purportedly from my consultant) saying that I am low in Vitamin D (no wonder) and advice on where to source it.
So, I hear nowt for seven months then off I go on two days for two separate things. Just as well I'm retired, yes?
DD
PS Pocket duties are not required, it's all routine.
Comments
Categories
911

Welcome

39.4K

Our Community

499

Chat and News