An experimental purchase for the shower rooms.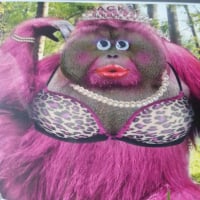 We have had new showers, toilets and basins installed so I was researching toilet brushes because the old ones are not that lovely to look at. :oops: Our toilets are a new design, they are rimless so far easier to keep clean; even the seats and lids pop off for thorough cleaning. :shock: We are also having a water softener installed so scale will no longer be an issue.
The more I looked at brushes the more I thought they weren't that applicable then I came across a silicone blade, housed in a neat sheath which can be stuck to the tiles. Floor space is limited in both rooms so this may be a good solution. They were around the same price as better-quality toilet brushes and stands (in fact cheaper than the ones I was considering). My reasoning is that they are probably more hygienic and easier to keep clean, there's no base to topple over so we'll see. I'll report back in due course.
DD
Comments
Categories
740

Welcome

39.2K

Our Community

495

Chat and News