Does anyone on here juice?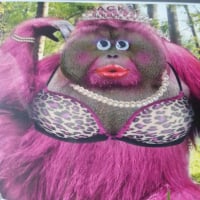 I am thinking of undertaking this new departure to help both of us. I love eating veg (not fruit though, I was brought up without it due to food intolerances and now don't like it that much, it's very unreliable stuff in terms of taste and texture) but there was an interesting article in the Mail yesterday and that set me a-thinking.
I have been doing some research (and watched many youtube vids) about the process and the effort involved, and earlier today went to Jay Lewis to see some in real life. Tomorrow may involve a visit to Carry's
because I am sure they will have more in stock but I reckon I've made my choice.
Do any of you on here juice? If so, what is your preference? Fruit, veg or both? Centrifugally or otherwise? How do you cope with the machines? I freely admit it's the veggy options that have caught my eye (especially parsnip and ginger) but it may be a good way to use up fruit that he's bought and not eaten.
If anyone on here could help with their experiences I would appreciate it. DD
Comments
Categories
913

Welcome

39.4K

Our Community

499

Chat and News