May I have a little moan, please?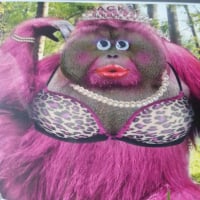 I admit that I am not that good at moaning, my view being it is what it is and it will do what it will do and moaning won't change a thing, but I am being sore-tested at the moment by a PsA-affected toe nail - or rather the lack of half of a toe nail that 'peeled' off last night.
I felt that summat was up (a snagging sensation in my slipper) so went to the bedroom to investigate. A nail had split vertically down the middle and the left-hand half was already away from the nail bed. I made a quick (and probably rash) decision and ripped it off. I dripped blood all over the carpet as I lurched towards the bathroom (hopping being out of the question!
) and, after patching myself up as best I could, I soaked a flannel in cold water and blotted the carpet as best I could. I then 'grape-trod' a towel over the damp bits.
It throbbed all night long but, around 9.30am, it stopped: I suspect I should peel off the three plasters that cover it but am unwilling to unsettle things. I've just peered down the top of the plasters and wish I hadn't. :shock:
I think I will leave well-alone this evening but have a proper butchers tomorrow: I want this to heal so won't do my meth this week (and may reduce my sulph a little) because this is a nasty wound. I've lost nails before but not quite as badly.
All I can say is 'OUCH'.
PsA - the gift that keeps taking a little more away each time it strikes. I am trying to be pleased that it's only the one toe but, as I said, I am being sore-tested. And I mean sore!
DD
Comments
Categories
763

Welcome

39.2K

Our Community

497

Chat and News