Somebody's watching me . . . .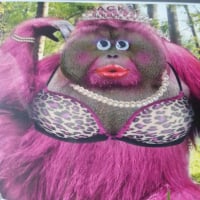 I finished my shower, wandered into the bedroom and started to assemble my choice of clothing for the day: knickers, bra, socks, jeans, long-sleeved Tshirt and cardigan. As is the norm I began donning the undergarments first (I've discovered it's easier that way
) and gently became aware of a presence - I knew I was being watched.
I slowly turned my gaze to the window and there, sitting outside and looking rather miserable, was my spy - the robin with long legs. (Seriously, he does have long legs.) He cocked his head to one side, then, as I donned the jeans and Tshirt he fluffed up his feathers a little more (it is currently minus 2 here so a tad nippy). He stared in frank curiosity, straightened his head, did a very neat hop to turn round then flew off to the silver tree (which is decorated with a feeder holding winter seed mix for birds). He proceeded to help himself but then flew back in time to see me struggle with my socks.
I'm not sure who was feeling the sorriest for the other - him for me because all he had to do was fluff a little more and fly whereas I have to muck around with various layers - and I can't fly. He's now outside the kitchen French doors - I think I'd better put out some water, yes? DD
Comments
Categories
1.4K

Welcome

39.8K

Our Community

311

Chat and News