Bird Bath Blues.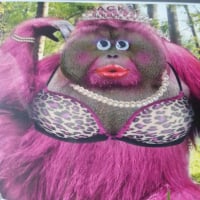 Well, in the interests of accuracy, it's more a case of bird bath browns.
We brought our bird bath with us when we moved, it's glazed pottery and I love it because it is in shades of blues and greens. In our old south-facing garden its water remained clear but in its 'new' location (I think it's south-west) it takes no time at all for the water to become cloudy and for an unpleasant brown 'sludge' to develop. Around 27 hours ago I removed the dish, lugged it across to the outside tap and both hosed and scrubbed it clean. I went to top it up this evening and yup, clear-ish water but new sludge.
There are plants around it, plus a wall which runs past one side but they are not right on top of it, neither do they shade it (it wasn't shaded either at the old house). I have today witnessed the following doing what they do in a bird bath: blackbirds, crows, magpies, collared doves and the B52s of the bird world, thumping great wood pigeons (they messily bathed while a blackbird wandered around underneath having a shower). The smaller birds ignore it.
Does anyone know why this might be happening? DD
Comments
Categories
150

Welcome

38.6K

Our Community

473

Chat and News