My new debit card.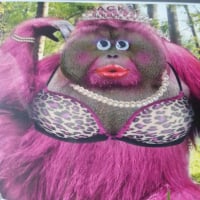 I received it last week and it's emblazoned with, to me, the new symbol meaning it's a contactless card. This means I could wave it (or my purse holding it) over the payment terminal (once the right payment selection was chosen) and the transaction would happen without my entering the PIN. The current shop limit is £20 but this will be raised to £30 in September. OK, so far, so good if that suits but . . . . .
Apparently these new cards come with little antennae which enable this kind of transaction but it also makes them vulnerable to those who don't play by the rules, they wander round supermarkets etc. with the necessary electronic readers to detect the necessary details (from within purses, bags and wallets) enabling them to go on an internet spree.
They do and they have. Scary, no?
It was in the news today after a Which? report and, apparently, one way to defeat the rogues is to wrap one's card (or cards) in tin foil. I have lined my purse pocket with said foil (I only have a debit card). What's mine is mine and I do not want to share it with anyone else (including 'im indoors
).
Be wary, my lovelies, and invest in foil. My purse is lined and I hope I've avoided the risk. DD
Comments
Categories
738

Welcome

39.2K

Our Community

495

Chat and News