Hissy fit.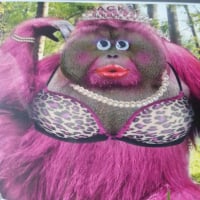 As you all know I am generally disposed to light-heartedness and a joke or two, far preferring to laugh than grumble. The former does me good, the latter not because it emphasises the grot. Yesterday, however, I lost it for only the second time in my arthritic years.
We are currently away for a few days and the weather changed dramatically over the weekend, from the sludgy steamy warmth of un-naturalness (cue the PsA) to the freezing brightness and promise of snow (OA takes over). Due to No.10 being chaotic and my being extra-tired I forgot to pack my super-duper knee supports. We decided yesterday morning to go for a walk down to the pier - The Spouse offered to drive (would have taken less than two minutes to get there) but I had my stubborn hat firmly affixed because I hadn't done much walking at all on Sunday. 'No,' I replied, 'That's a very kind thought but I need to walk.' TWERP.
I wanted to be closer to the sea because it was a shorter route, so laboured down a long flight of steps (he shouldered the rolly) and I thought that was that. Alas no, after a short-ish hobble (and pain going off the Richter scale despite dullers) another flight, only five but very narrow, came into view. Before I knew it I had flung the rolly down them, crashing it onto concrete, manoeuvred myself awkwardly, picked it up and stormed off (when I say stormed I'm sure you realise it was nothing of the sort
) The Spouse gave me a look but wisely said nothing.
I admit it, dear reader, I cried. We're supposed to be relaxing and having a lovely time but the arthritis has other ideas. I delayed the humira so I might have something better for the first few days but the OA has gleefully put paid to that. Spouse offered to drive home to fetch the knee supports but I have no idea where they are. He is going to work on tomorrow and Thursday so at least I can spend two days in bed without feeling too guilty!
I hope things will be more bearable today because the sludge and steam is returning so that might help matters. Who the heck am I kidding?
Time to grit the teeth and pretend all is well when we both know it isn't. DD
Comments
Categories
930

Welcome

39.4K

Our Community

499

Chat and News