Twins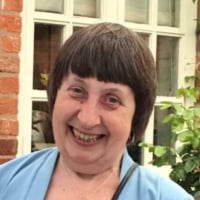 The babies are due to be delivered by Caesarean on 21st December 2015.
Mr Legs and I are on 'Amber Alert' day and night to fetch our grandson in case the babies decide they want to be born before then.
At the scan, last Monday, each baby was 2.1kg (4lb 10oz) + or – the odd microgram, which is a good weight for twins and it's excellent they are the same size …….. they've obviously been sharing their dinners nicely.
We're all really excited (though mummy is a tad fed up :roll: :roll: ) and it'll be an extra surprise as we still don't know what make our Christmas babies will be! :shock: :shock:
I will keep you posted because what is better than a birth at Christmas ……and a double birth, what can I say except EEEEEEK, EEEEEEK!!


Love,
Comments
Categories
733

Welcome

39.2K

Our Community

495

Chat and News