Stupid woman.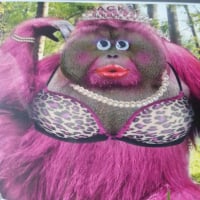 I thought I was better - the signs that hinted at this were I wasn't sleeping as much, wasn't coughing, my throat wasn't scratchy, my appetite had returned, I was happily drinking tea, was generally being more active than for the past 17 days so I concluded my personal tightrope had widened and it would be safe to start the meds again. I resumed the sulph at a reduced dose last Wednesday and did my meth on Thursday.
Idiot.
Yesterday afternoon my tightrope suddenly narrowed so, rather than fall off it, I went to bed to doze, got up to do a casserole, then went back to bed to cough. He came home at 7.15 and bless him, completed the dinner (just rice to do so not too onerous). I had a little dinner but didn't enjoy it, and I continued to cough. I watched telly and coughed then went to sleep (waking up to cough).
The speed at which all of this has returned has taken me by surprise, I don't know how far I've set myself back but hopefully it's not as much as I fear. We'll see, yes?
DD
Comments
Categories
755

Welcome

39.2K

Our Community

497

Chat and News