Tecchy question from a dumb natural blonde.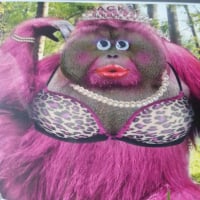 Yup, that'll be me.
Earlier today Mr DD and me had lunch at one of our usual weekend eateries but none of the usual staff were on duty: today they were all youngsters, i.e. aged under ten but probably not
As a result the music was different, no cool smooth jazz but cool, smooth other stuff which both of us liked. For the first time in my life I was 'Shazammed' (and impressed too) and was told that the radio station they had selected was '100 Chill Radio'. I came home and tried to find it on both aged DAB radios that we possess but to no avail. I scanned both and again no result.
I have, however, found it on my computer and am currently so chilled I may fall asleep.
Why can't I find it on the radios? Ah, now thinking it maybe internet rather than DAB-based - which apparently are not one-and-the-same. I used to pride myself on my tech savvy but the world has left me behind, and not for the first time!
I could probably get it on my phone but that's no good indoors - or is it?
Any help will be gratefully received. Gormless DD.
Have you got the despatches? No, I always walk like this. Eddie Braben
Comments