Alcura, HaH and me.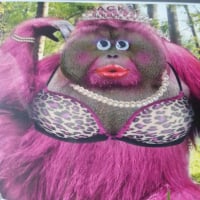 I'm playing a new arthritis game and it isn't much fun (mind you, which one is?
) My injected meth is supplied by Alcura and the humira by HaH. Alcura are good at answering the phone, HaH not so much. HaH deliver the drug plus new sharps whilst taking away the old sharps: Alcura require three visits, one to deliver the drug, one to deliver a new sharps and one to remove the old sharps - the failings of both organisations balance each other out. I'm the mug who sits in waiting for visitations.
In early May I received a letter from my rheumatology unit saying that they were moving my meth delivery from A to HaH. Six weeks or so later A rang to arrange delivery, I explained that I had received said letter (they had no record of their contract being ended) so suggested I contacted HaH to arrange. I did but they had no record of me being moved to them. As I had six meth injections left I wasn't too bothered but last week rang Alcura again to arrange a delivery. This time they told me that the contract was cancelled and HaH were in charge. I rang HaH who told me that nothing had come through, advising me to ring them again at the end of this month to sort both things out.
At lunchtime today I received a call from Alcura to arrange my next delivery: apparently my rheumatology unit had sent the new script to them despite their closing my account. Go figure.
I decided to play safe, the helpful lady resurrected my account and we fixed a delivery date. I will ring HaH early next week to see if I am now with them and to say that I will be receiving a fresh supply of meth from Alcura.
Wot larks Pip, wot larks. Frustrating is not the word. Why not close one account, open the new one and then tell the patient what's happened? I guess that is too simplistic. DD
Comments
Categories
666

Welcome

39.6K

Our Community

299

Chat and News