Flowering teas.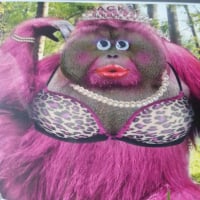 I don't know if you have come across these but they are stunning. We went to Tenterden (Kent) and stopped at a tea rooms because I needed a sit-down. I love my builders' tea to kick-start my mornings but also have a soft-spot for green and jasmine teas. I spotted 'Jasmine Fairies' on the menu so ordered that.
It came in a glass teapot and was unlike any tea I've ever seen. The pics on the websites that sell them look very artistic but, believe me, once they are in a pot they don't hold that shape.
Yes, it looked like something you might find under a stone in a rock pool but the taste: so subtle but refreshing. Each flower bomb can be used twice if not thrice (depending on how strong you like fine tea). You add the dried bomb to the boiling water and it unfurls, little by little. It's lovely to watch.
I found the company that supplied the tea rooms and they are delivering my order of two glass mugs with lids plus infusers and various packs of flowering teas tomorrow. I am very excited! DD
Comments
Categories
1.2K

Welcome

39.6K

Our Community

299

Chat and News