Hello payback, my old friend,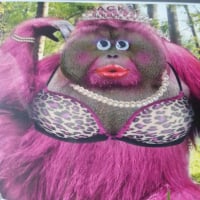 It's time for you to come again. (Thanks to Paul Simon and Art Garfunkel).
He has returned to work, idiot. He's nowhere near fit enough but he's a Bloke so 'nuff said.
Little Wifey, however, is not dong so well. After two weeks without my injected meds (thanks to living with and caring for a germ-ridden-temperature-spiking-bed-soaking Spouse) my joints are protesting to a very fine degree; I think they are enjoying it because I normally don't let them have free-rein so they are making the most of their unexpected freedom. They are in for a shock: humira tomorrow followed by meth on Thursday, they won't like it but I might.
I'm looking forward to moving about with less pain - ye gods, has it really come to that?
Gotta love this disease!
DD
Comments
Categories
737

Welcome

39.2K

Our Community

495

Chat and News