Simpsoni, methotrexate & virus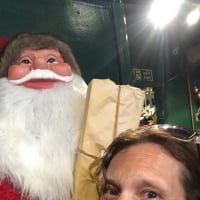 HO all
Happy new year.
So I'm on simponi biologic injections since oct 16 and mtx since Nov 16. CUghta virus that just wasn't shifting early Dec followed by my injection & mtx tablets.
Virus not shifting advised by Rhumy helpline to stop all meds for 2 weeks
Subsequently caught water infection, weeks worth of antibiotics. Advised by gp to not take meds until48 hours after antibiotics.
Since recovered, felt better took simponi felt fab. Took mtx felt rubbish! Now come down with a cold and feel poo.
I've got some excema down below which is flaring and now some excema patches have appeared on my face. I feel so low and down and fed up. I've an active job & lifestyle. I've tried slowing things down but don't feel any better for it.
Anyone got any advise! I'm fed up of this disease!!
Comments
Categories
158

Welcome

38.6K

Our Community

475

Chat and News