Renewing my BB.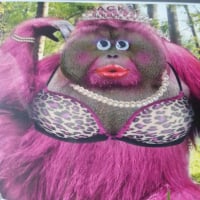 I am in the process of doing this and, until yesterday, I could not fault my County Council in their approach: I had a reminder email towards the end of January and began the process early last week (I expire in mid-March
). I went online, and did what I could there but rightly they requested proof of my higher-rate mobility DLA award, which I could provide by getting the official letter dated within one year.
This arrived so I went to present it at the local Registry Office for them to scan and add to my claim. I knew there was a BB space there and, because it was 9.30am, I reckoned it would be free. It was, sort of. A 'CAUTION WET FLOOR' type sign announced
PLACE RESERVED FOR VISITING DIGNITARY.
As it turned out the dignitary was not expected until 3pm but how lovely their chauffeur-driven motor was guaranteed a handy space so said dignitary wouldn't have to walk too far. Apparently there is a Citizenship Service every Wednesday at 3pm and a dignitary should be there. Whoop-de-doo.
I went to rheumatology on Monday and two of the six adjacent BB spaces were occupied by a mobile MRI unit. No-one cares, do they? 'Oh, it's only a BB space, I reckon they could walk if they could be bothered,' is the message I get from this casual disregard of our needs (which, sadly, is proved again and again here, there and everywhere). From my experience many BB holders can walk because they have differing conditions which don't need sticks or rollators.
It's an unjust system but life is rarely fair, let alone just. DD
Comments
Categories
631

Welcome

39.6K

Our Community

299

Chat and News