D-Day in the DD Household.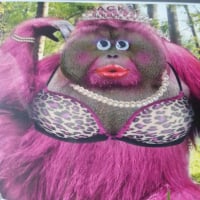 D-Day as in new dishwasher day. Yup, I finally took the plunge on Tuesday and it is arriving this morning. We had friends to dinner on Saturday, one of whom used to own an independent chain of electrical shops started by his father (so knows his onions about white goods). I chatted stuff over with him on Sunday morning as he examined my damaged washing machine ( I timed his invite well, didn't I?
) and he gave me good advice. He is doing the work today, I've prepared the kitchen as much as I can and the kettle is boiled.
The machine uses a maximum of 11 litres, fits 14 place settings and has a cutlery tray - hurrah! I measured the washing up water this morning as I cleared the breakfast stuff - six litres at least plus a little extra for rinsing. Multiply that by three (or, in the case of Saturday where we were preparing to entertain, seven) and that's some water consumption so hopefully a saving on the water bill will be made (it should reduce the load on the combi-boiler too). It has a half-load setting (handy as we are just the two) and many useful features. I was swearing at the basic Hotpoint on Saturday as I wrestled with the cutlery basket and washed pans and glasses by hand as they couldn't fit.
A new world of domestic bliss beckons. How sad am I? (Answers on a postcard please to Arthritis Mansions). DD
Comments
Categories
1.2K

Welcome

39.6K

Our Community

299

Chat and News