Help with inadvertant sun-heat.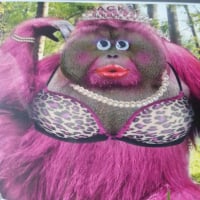 When doing my on-line shop with the orange-themed supermarket I added the usual pots of aqueous cream (we both use it in the shower: stop sniggering, those days are long gone
) and a hint appeared concerning aqueous cream with a touch of calamine lotion.
I looked and, for various reasons, ordered: I am so pleased I did.
Yesterday I had lunch with a friend who has RA and also takes, injected meth. Because the weather was so lovely we jointly decided to sit on the patio because we were shaded by a very large umbrella. Lunch progressed (as did the sun), not once was I in its direct line but come the evening my face, the back of my neck and forearms were feeling the sting of the sun's heat. (This despite my applying a 30 factor sunscreen before I went.) Even The Spouse noticed a certain facial redness. :shock:
Inspiration struck - I applied the new cream and it definitely eased the heat and sting. I remember calamine lotion from childhood, it was pale pink, the bottle required vigorous shaking, it was applied with cotton wool and rendered my already dry skin far too chalky so it was never a favourite but, of course, things have moved on and improved. I wish I could.
DD
Have you got the despatches? No, I always walk like this. Eddie Braben
Comments