I went in to buy . . . .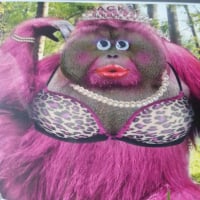 And came out with . . . .
It's a game I play on a rather-too-frequent basis but it's one I enjoy and am pretty good at.
Today I went to a local hardware store (which sells an excellent range of DIY and domestic equipment) wanting dishwasher cleaner, nothing else. Alas none was to be had but my preferred fridge deodoriser was in stock for once (£1 cheaper than Sainsbriz) plus a magnificent Leifheit fluffy duster for less than a fiver, a set of two OXO cleaning brushes for smaller items, good multi-purpose glue and (most unexpectedly) a set of three Prestige saucepans. I hadn't intended to buy pans but these had all my favourite features (including pouring lips and glass draining lids) and are lighter than the ones I have been using for some time and have started to find a struggle.
Does this happen to you? What's been your most surprising unexpected buy? DD
Have you got the despatches? No, I always walk like this. Eddie Braben
Comments
Categories
2.3K

Welcome

40.4K

Our Community

333

Chat and News