Me and the Gym.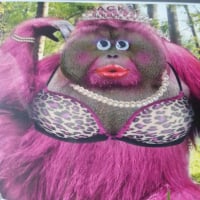 The deed is done - I am a fully-paid up member of Pure Gym, a nationwide chain and, from my experience of one branch, a pleasant one.
I met my PT this morning, she dealt with all the electronic 'paperwork' and in a moment it was done and dusted. I have an off-peak membership which means I can use the facilities any time between 11pm and 11am which is ideal. I requested disabled access because I may need that on occasion for the rolly. This works out at £4 per week which I think is pretty good value. I know how to adjust all the machinery I use and this morning she showed me the basics with some weights. We began at 3kgs, reduced to 1 due to an outburst of golly goshes then upped to two for bicep curls. I warmed down with a burst on the treadmill, gently inclined to help stretch my Achilles and other bits. Then I went to TKMaxx to buy a padlock for the locker where I can store my stuff.
People are actively encouraged to wipe down the machinery after use so many are wandering about holding packs of anti-bac wipes, including yours truly.
He and me have tentatively hatched a plan - he goes swimming at least twice a week, aiming to get to the pool for 7.30, so I will go to the gym and then we will meet after for breakfast. Yeah, right!
DD
Comments
Categories
746

Welcome

39.2K

Our Community

495

Chat and News