Medmin.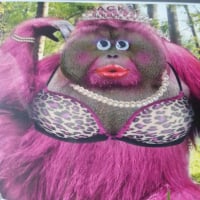 That's my term, poached from Miranda, for medical administration (hers was the more cheerful 'wedmin' for wedding administration).
Let joy abound for today is my first imraldi! I want cheering throngs to line the street, bands to play and bunting galore but I'll settle for a cuppa and Mr DD for moral support. I've been thorough in my preparation by reading all the info again, ticked off possible side effects as I already have them (fatigue, muscle pain, joint aches blah blah blah) and sniggered at the suggestion that my prescribing doctor will want to know immediately if things go mammaries upwards.
I have also revised my medications list in my purse - that's the medmin bit. For those of you who are still fairly new to this kinda thing I recommend carrying about your person a list of medications that you are taking so, that in the event of an unforeseen catastrophe, anyone medicsl dealing with you will know from the start what meds you are currently taking. DD
PS If anyone fancies a spot of thronging kick off will be around 9am.
Comments
Categories
934

Welcome

39.4K

Our Community

499

Chat and News