My DLA is ending.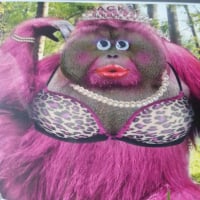 Since the advent of PIP I had a feeling this would be on the cards and five years or so on I received today the official notification that I need to apply for the replacement benefit.
I am curious about how things will proceed - having been in receipt of higher rate mobility DLA since 2007 and with things being considerably worse one would hope that the transfer will be relatively straightforward but with the healthy assessing the sick and targets to be met in reducing the number of claimants it will be an experience.
I have crutches, two rollators and a mobility scooter. The number of affected joints has grown since 2007 as has the number of conditions (from one to three, none curable). I also have a BB but I am prepared to be called in for a chat / assessment / interview / complete misrepresentation of my life.
A friend has sent me a link to the CAB and their advice which I will I read when I am more alert and, me being me, I will not read on-line accounts of others' experiences because they are of no relevance to me, my situation and who will be dealing with me. Wot larks lie ahead, Pip, with PIP?
DD
Comments
Categories
922

Welcome

39.4K

Our Community

499

Chat and News