My routine blood test is due.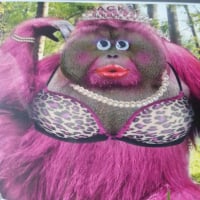 This is going to be interesting to arrange. I usually go to the GPs' surgery but I don't fancy that option at the moment. Neither do I like the thought of my other option, a stroll into pathology at the hospital. I am obeying the government's instruction to stay in (can't see the point in not) but I will need to have one done as my prescription for meth and humira will be up for renewal at some point. That requires up-to-date information but getting that will be, I suspect, easier said than done as the focus and priority is necessarily on covid19.
Any ideas? Nah, neither have I. 😁 I think a bout of phone wrestling beckons. Yes, I have lots of spare time, and yes, this is necessary, but trying to contact medicos at this time? Going out to share confined spaces with sick people? It really doesn't appeal . . . .
Have you got the despatches? No, I always walk like this. Eddie Braben
Comments
Categories
2K

Welcome

40.2K

Our Community

329

Chat and News