It's a rubbish club, but at least it's a BIG club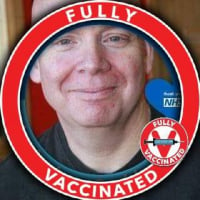 Has it only been a week or two since the Physio dropped his bombshell? It feels like half a lifetime. I have suddenly been immersed into a new reality that now is the dominant factor in my life. I've learned about parts of me I never even knew existed (because they haven't hurt before) and become press-ganged student of Biology, Anatomy, posture, gait, and worst of all Physiotherapy, which is Greek for "self-torture for your own good"
I feel like someone who was minding his own business who has suddenly been sucked into a parallel universe of pain. I now find myself a member of The Club of Pain. However, it's a Yin-Yang multiverse where even in the lightest places have dark shadows lurking and the darkest places have shafts of light. Several things strike me about my new club. Firstly there are worse clubs, like the Dementia Club, The Cardiac Club, The Cancer Club and worst of all the Motor Neurone Disease club.
Another very noticeable feature of the Club of Pain is the very large membership - there are lots and LOTS of us. (I'm still absorbing "us" meaning I'm in it too - this isn't a dream). There are certain advantages to this, like that's a lot of people sharing a common cause, lots of available information and very importantly lots of people who understand. I've noticed a strong camaraderie - now whenever I see someone with a walking stick, they feel like family.
Human Beings, no matter how introverted they are, are by nature tribal - we need to feel like we belong somewhere - OUR people. To be in a group where we clearly don't fit is a stressful upsetting experience. If you've got a very rare condition, you're then in a world where no one really gets what it's like to be you every day. Arthritis however is like SERIOUSLY COMMON, and with the advent of the communication revolution, I'm a keyboard tap away from advice, company, and new insights. I've already had some transformational advice about gait - it's important to keep back straight at all times - no stooping! This has made hobbling (arthritics don't actually walk) much easier.
Communication Therapy is every bit as important as Physiotherapy and all the other medical interventions. We need other people with whom we have rapport to keep us from going loopy.
Everyone in this club would given the option leave it instantly, but there are lots of good helpful people in it, and I'm really glad they're there.
Tagged:
Comments