Let's Move Monthly Challenge - May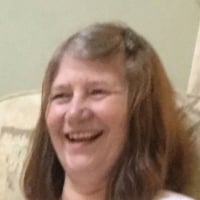 The Versus Arthritis Let's Move Monthly Challenge is designed to help you incorporate movement into every day of the month. This month, fitness professional Leon Wormley, together with his Mum Janet, present the Step Challenge.
All our challenges are designed especially for those living with arthritis and joint pain.
In this short video Leon and Janet demonstrate different ways of performing the Step Challenge including indoor and outdoor options and alternatives if you don't have a step.
This challenge helps to mobilise and strengthen the joints and muscles of the lower body as well as improve the efficiency of the heart and lungs.
Why not keep track of your progress using our activity tracker?
https://www.versusarthritis.org/media/23545/lets-move-physical-activity-tracker-april2021.pdf
Remember to listen to your body and take it at your own pace. There are lots more movement videos and resources available on the Versus Arthritis YouTube channel and website.
Comments
Categories
348

Welcome

38.8K

Our Community

483

Chat and News