Don't Move a Muscle - Or Else!!!!!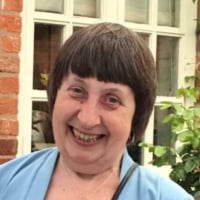 Hi all,
I have to go for a bone scan next Wednesday morning because my Mum has oestopororsis and I've now reached the menopause. The scan sounds very simple as it's only like a circular x-ray arm that hovers over my body moving from hips to toes.
This part doesn't concern me at all, what worries me is that in the literature it says it takes 15 - 20 minutes to carry out the procedure and I know that I won't be able to lie still for that long :shock: Even when I'm in my lovely comfy bed at night I'm always twitching and turning I seem to get settled in a comfy position for about 5 mins and then my arthritis starts begging me to move and I can think of nothing else till I do.
I'm trying to be practical and will take my MP3 player with me to try to concentrate on that but what happens if I move will they have to start all over again :shock: ? Does anyone know :?:
Luv Legs
Comments
Categories
1.4K

Welcome

39.8K

Our Community

311

Chat and News