If I were the Queen I'd knight my Rheumy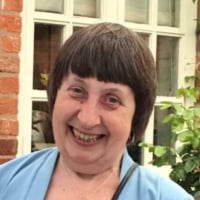 Saw my Rheumy a month or so ago and he noticed I had great difficulty getting out of a chair - I sort of do the rocking thing, put my nose almost on the carpet and then unfold like a sheet of paper. He did say he thought I was going to go into a forward roll and was preparing himself to applaud
:!: He decided to have me tested for Vitamin D deficiency and also thyroid problems as they can cause muscle weakness.
My results have come back and I have inadequate levels of Vitamin D in my blood and he has put me on Vitamin D tablets (Calcichew). The thing I think that may interest some of you is that the day after starting Calcichew my knee pain disappeared :shock: I've had knee pain for 22 years now, apart from the odd spells where I've had steroid injections into them and considering I had them both replaced 8 years ago, this, to me, is unbelieveable. :shock:
I must also add that I am on Mtx and it's working very well for me and my RA is very calm anyway at the moment, it could also be psychological and why just my knees, I don't know, but I'm really enjoying this experience?
I'm not saying it's a miracle cure and that it's the answer to everyone's problems I'm just saying that although I don't understand why this has happened, it is pretty damn good and it may be worth making enquiries when you next seeyour GP or Consultant to see if this could have been overlooked in your case.
So arise Sir Rheumy
Luv Legs
Comments
Categories
725

Welcome

39.2K

Our Community

495

Chat and News