Dammit.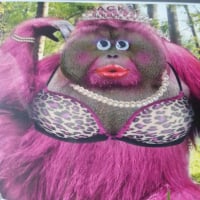 My left ankle has gone haywire. I cannot stand on it, can't walk easily (ever tried hopping with crutches or a clatterator on a leg that's equally bad? No? All I can say is don't!
) I'm fuming. All I did today was some errands, nothing too major but somehow I've hurt it. :roll: Serves me right for having the nerve to go out and about.

Je suis une DispleasedDaisy.
PS. It's just dawned on me. It was doing this yesterday, intermittantly, when (in the heat of the sunshine and a burst of pure stupidity) I decided to Clatterate to the bank, then the Co-op, then home, a round-trip of about 3/4 of a mile. This is self-inflicted damage, ye gods woman, will you never learn? :roll: TD (TwitDaisy)
Comments
Categories
755

Welcome

39.2K

Our Community

497

Chat and News