A Satisfying Morning.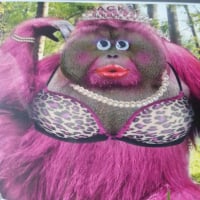 If you're squeamish don't read this.
I have de-haired and de-gunked four plug holes - rubber gloves, a crochet hook and soda crystals were involved (none of the hair involved was ours :shock: ). I have thoroughly cleaned the kitchen sinks (we have a one-and-a-half affair) and soda-crystalised them, wiped down all 19 kitchen cupboard doors and 7 drawers (having cleaned out the flatware drawer) and cleaned all three toilets and basins, using a toothbrush to go round the taps. The words 'bits' and 'shot to' are now springing to mind but I feel very satisfied with what I have done.
What is your most satisfying cleaning experience? I find vacuuming and dusting thankless but this morning was a good one because the results will last for at least two days! DD
Comments
Categories
476

Welcome

38.9K

Our Community

487

Chat and News