Pain.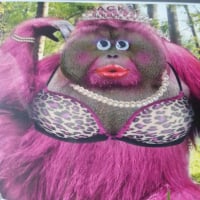 I can cope with its physical manifestation but, out of the blue, I find myself confronting its emotional aspect.
It's far worse.
It arises from the NPower nonsense about which I've been posting on CC, but seeing as how that is supposed to be amore light-hearted forum this doesn't seem to fit that criteria. We can all moan about the conglomerates, yes?
I cannot be light-hearted about this so crave your indulgence.
Today I received from NPower a cheque made payable to my late Ma. I also received copies from my lawyer of Ma's death certificate plus a cheque from the Inland Revenue refunding my overpayment of inheritance tax.
Mr DD is being very patient with his weeping heap of a wife. I'm off to watch London Grammar on catch-up: their music is so very apt. DD
Have you got the despatches? No, I always walk like this. Eddie Braben
Comments