The R&A Golf Club have ceded.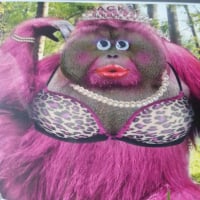 They have voted to allow women members so maybe it's time for the WI to return the compliment?
Am I right in thinking that The Masons and Lord's are the remaining social organisations that are purely male bastions? I worked at Lord's one summer, many moons ago, and it was very refreshing to be treated with courtesy and deference. Here in Ipswich we have a pub which perseveres in maintaining segregated bars and it's popular.
I know this sounds very old-fashioned and very much against the current tide of popular culture but I cannot see any reason why the genders should not have their separate areas for entertainment. As many of you know I appreciate men and thoroughly enjoy their company but I fail to understand why my gender feels the need to muscle in on their preserves (and yes, men also make great jam
). Our group of friends often do boys and girls nights out - when us girls return to the rendezvous it's often described as 'We knew you were approaching, the white noise level was deafening!'
My head will be below the parapet for some time on this. DD
Have you got the despatches? No, I always walk like this. Eddie Braben
Comments