What will I be like today?!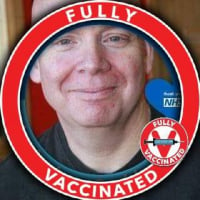 Being scientifically minded, I like the orderly idea that A follows B. In every other pathology I've had, that's how it worked - there's a set of rules and a natural progression, you knew what to expect and what to do next with a little experience.
Hip OA isn't like that!! If there is a set of rules, it's so highly sophisticated and complicated that they're impossible to learn! You just don't know what you'll get today.
There are SOME certainties:
It's going to hurt! 2. If you move like you're able-bodied, it's going to hurt A LOT. 3. The more you work that hip, the pain will gradually increase and the longer it will take to stop hurting again. 4. If you sit properly for long enough, you won't get any pain but 5. Sit for too long and it hurts more when you move than if you had sat less. 6. The optimum experience comes from moving gently for short periods frequently (which is fine if you don't have a job or responsibilities!)
All fine and dandy. But how much pain you're going to get by doing how much moving, and WHERE exactly it's going to hurt is like British weather. I have found no way of moving guaranteed to minimise the pain. Nothing works for long and some things that worked yesterday don't work today.
Some days when you wake up, you just KNOW it's going to be bad all day - it's complaining right from the off. Others start OK and get worse, sometimes it starts bad and gets better to a point then gets worse again, and just occasionally you feel able-bodied - for about a minute. It's like living with a demon who's definitely going to thump you, but when and how hard is anyone's guess.
Nights are no better. Some nights I sleep OK, others I'm kept awake most of the night. I'm exploring drug options for this one.
I'm having to live now more than ever with uncertainty, and to mentally adapt quickly. If you're not going to go mad, or suicidal, acceptance, adaptability, focus, and knowing pain-management techniques are crucial. Oh and help when you aren't coping.
Tagged:
Comments