Here's the plan Part Two.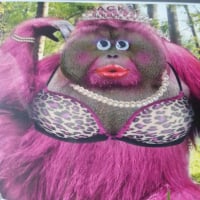 Well, basically, it's not going to plan.
One of my bouncey balls rolled off the coffee table to under the sofa, various sweeps with a walking stick have resulted in nowt but I did clear out the box of pretty stretchy bands - blast.
I overdid the whole wifely-cooking thing yesterday so paid the price last night and today with very sore scars, achey wrists and a general sense of gloom 'cos everyfink else is twanging away as a gentle reminder that I am washed-up at a comparatively young age - mind you, it was a double immuno-suppressant week with both humira and meth so I guess they too have contributed to that feeling. Life has been further complicated by the continued presence of my husband: he wasted about three hours in total yesterday in driving sixty miles or so trying to get to work, thirty out then thirty back so he was grumpy, then he couldn't go to London today due to train faults and he won't be going in tomorrow due to possible adverse weather - hence a greatly increased workload for me in making tea, coffee and food.
In order to give myself a break from being indoors I grabbed the Clatterator and toddled off to the viaduct, back up the hill to opposite the Fat Cat then home because it was cold, bright and the opposite pavement is completely clear of ice etc - blowing away cobwebs (I was smothered in 'em) has helped a little but stuff is now twanging with more energy. Once cannot win, yes?
So the new plan is this. Do nowt until the weather has eased and he's out of the house. I can then return to my slightly more indolent lifestyle with a clear conscience and fit in some gentle exercising as a result. I am, quite honestly, too busy being arthritic to cope with anything extra. It's meatballs tonight, made from scratch without bits from horse, starling or next-door's goldfish so it's to arthriticity and beyond for me!
I hope you are all as snuggled up as you can be - my appetite has shot up which I think is due to the cold - has yours done so too? DD
Comments
Categories
1.4K

Welcome

39.8K

Our Community

311

Chat and News